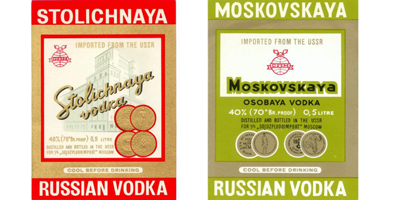 AUCTION AT THE EXPENSE OF THE RUSSIAN FEDERATION
By order of several creditors, who are jointly represented by GML Ltd., the auction of various Benelux vodka trademarks, including the iconic STOLICHNAYA and MOSKOVSKAYA trademarks, with related copyrights, will take place on December 6 at 14:00 CET, 2022 in The Hague - The Netherlands.
For more information and the applicable auction conditions, which also contain the full list of the trademarks and copyrights that will be auctioned. 
The relevant trademarks and related copyrights will be auctioned in one lot. The auction conditions among others state that a deposit of € 250,000.00 is required for participation in the auction, to be paid by 18:00 CET, on December 1, 2022 at the latest.
The auction will be held by Equilibristen Baillifs at Nieuwspoort, The Hague. Admission is subject to the discretion of the bailiff and will only be granted to parties that have timely paid the deposit and have registered in accordance with the auction conditions by 18:00 CET, on December 1, 2022 at the latest. Please be aware that registration includes the submission of various KYC documentation.
For further information on the auction conditions, please contact:
Equilibrists Bailiffs (mr. G. Bakker)
[email protected]
0031-78-7110822
0031-611950954
For the interested press, prior accreditation is required, see press accreditation.
For information on the background to this auction and the creditors, please refer to GML Limited: www.gmllimited.com